A Message from Dr. Victor Brown, Associate Provost for Academic Programs and Educational Effectiveness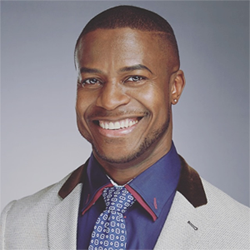 The Office of Academic Programs ensures that Lehman College provides high-quality degree programs that meet the evolving needs of our students, community and region. We offer undergraduate and graduate degrees that meet state and national requirements and that are accredited by the Middle States Commission on Higher Education. Our goal, working collaboratively with faculty and other administrative offices, is to provide students with opportunities to grow intellectually and socially, complete their college education, and fulfill their potential as graduates who are:
Educated

: Independent thinkers who actively and skillfully cultivate the capacity to conceptualize, analyze, evaluate, synthesize and communicate.

Empowered

: Confident thinkers who recognize the power of informed inquiry to solve problems.

Engaged

: Citizens who contribute to their local, national and global communities using reason, integrity, empathy, accuracy, humility and civility.
The Office of Academic Programs reports to the Provost and oversees all academic programs, including the General Education component of the curriculum. The Office collaborates in systematically gathering and reporting evidence of student learning and program performance and uses assessment evidence to improve educational outcomes.