Lehman College Honors Convocation 2023
Congratulations Message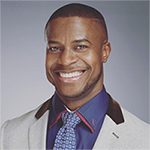 Congratulations on achieving College Latin Honors! This remarkable accomplishment is a true testament to the excellence, dedication, perseverance and hard work that you have put into your college journey. As a symbol of your outstanding academic success and a reminder of your time at Lehman College, you will receive an Honors Cord which you can proudly wear to Commencement and keep for years to come. We are looking forward to celebrating your success at the Honors Convocation and congratulating you in person.


Dr. Victor M. Brown
Associate Provost, Academic Programs and Educational Effectiveness
College Latin Honors
College Latin Honors affords recognition for academic excellence achieved over the duration of a student's official undergraduate coursework at Lehman College. Summa cum laude, magna cum laude, and cum laude are the highest Latin Honors that the College bestows for sustained excellence in scholarship.
A Latin Honor is awarded only to students receiving baccalaureate degrees at the undergraduate level who meet the grade point average as prescribed in the Eligibility and Criteria Designation paragraph. Because final semester grades are processed sometime after Commencement activities, identification of College Latin Honors at Honors Convocation are tentative and unofficial, pending the submission and calculation of all final grades for the semester of commencement or the summer session.
For students with double majors, Latin Honors are awarded based on their primary major.
Eligibility and Criteria Designation
Effective Fall 2019, students are eligible for College Latin Honors at graduation if they have completed at least 50 indexable credits in residence at Lehman College, with a minimum cumulative index of 3.5 or above.
The following Latin honors may be awarded:
Cum Laude: Index of 3.50 – 3.749
Magna Cum Laude: Index of 3.75 – 3.849
Summa Cum Laude: Index of 3.85 – 4.0
Second degree (i.e., Masters) students are not eligible for College Latin Honors.
IMPORTANT NOTE: An invitation to the Honors Convocation does NOT guarantee issuance of this award. The final determination will be made based on the culminating GPA and credits in residence at the end of the your current (last) term. Upon graduation, all students must meet the Criteria to receive Latin Honors recognition.
2023 College Latin Honors Recipients List
Honors Convocation Booklet
The Honors Convocation Booklet includes pictures and messages from the College Latin Honors students. 
NOTICE: The students included in the Honors Booklet were invited to participate in the 2023 Honors Convocation if they met the College Latin Honors Eligibility and Criteria AND applied for graduation by the deadline.  Eligibility was based on the student having competed at least 50 indexable credits in residence at Lehman College, with a minimum cumulative index of 3.5 or above for the Fall 2022 semester. Second degree students are not eligible.
Students who registered LATE for the Honors Convocation, unfortunately, do not have their picture, Academic/Professional Plans, or their Special Thanks/Shout-out included in the booklet due to strict design deadlines.
Contact Information
If you have any questions, please email honors.lehman@lehman.cuny.edu.
Honors Convocation Archives