The Office of International Programs & Community Engagement is dedicated to supporting the holistic development of all students as global citizens by providing opportunities for local, national and international engagement and service-learning that ensure U.S. compliance for international students and scholars, as well as domestic students interested in studying or engaging in service-learning abroad.

Weekly Virtual Office Hours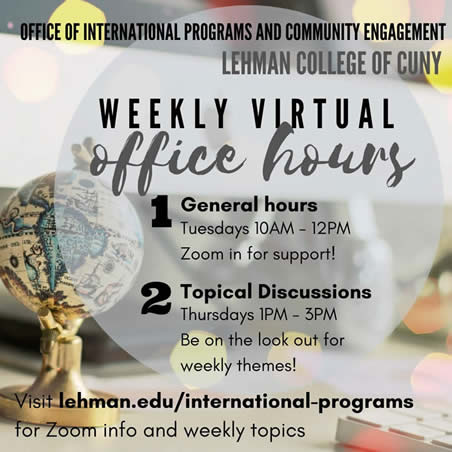 Tuesday- Meeting ID: 178 291 016
Password: 979429
Thursday- Meeting ID: 599 848 794
Password: 013687
Movie/Podcast of the week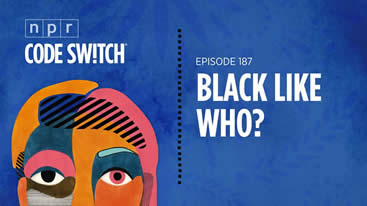 This week's podcast recommendation:

Code Switch is a race and culture outlet and a weekly podcast from American public radio network NPR. Hosted by journalists of color, the podcast tackles the subject of race head-on. They explore how it impacts every part of society — from politics and pop culture to history, sports and everything in between.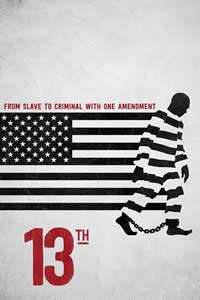 This week's movie recommendation
13th
Plot: Filmmaker Ava DuVernay explores the history of racial inequality in the United States, focusing on the fact that the nation's prisons are disproportionately filled with African-Americans. The film explores the "intersection of race, justice, and mass incarceration in the United States;" it is titled after the Thirteenth Amendment to the United States Constitution, adopted in 1865, which abolished slavery throughout the United States and ended involuntary servitude except as a punishment for conviction.

It is available on Netflix and for free on YouTube (Netflix account) and -

https://youtu.be/krfcq5pF8u8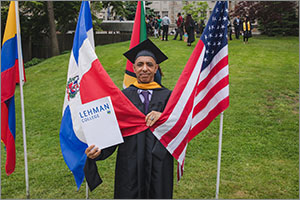 This office handles all visa and federal compliance standards for international students. If you are an international student or a long-term scholar or employee on a visa, this office is your main resource for a holistic campus experience. International Students click here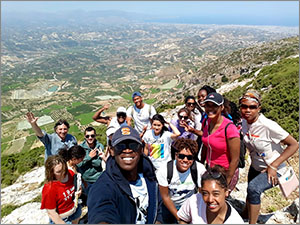 This program offers the opportunity for students to volunteer abroad or across the united states for one to three weeks during Spring, Summer or Winter break. Students can earn credit and match their interest in volunteering to their program of study. Find out where we are going this year, how to apply and how to fund your travel.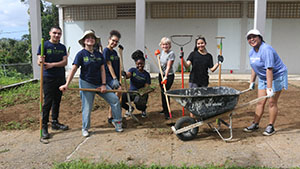 Lehman L.I.F.E. supports service opportunities for students by creating awareness of need in communities around the world and fostering action through volunteer work. Our main goal is to increase awareness of issues affecting humanity from our campus to the global society. Students have traveled to Dominican Republic, New Orleans, Virginia Beach, Cincinnati, Mexico, Costa Rica, and Kenya to perform community service efforts and aid other communities in their own sustainability.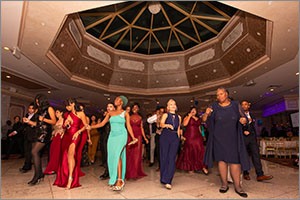 In order for International Programs and Community Engagement to support their students, we fundraise a great deal throughout the year. Click here to learn how to support our annual Global Citizenship Gala on October 24, 2019.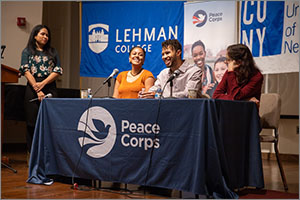 Are you interested in becoming a global citizen or enhancing your international expertise? Join the first ever Peace Corps Prep program at a college in all of New York City at Lehman! Specialize in any one of the Peace Corps six sectors before you graduate and receive a certificate from Peace Corps and more!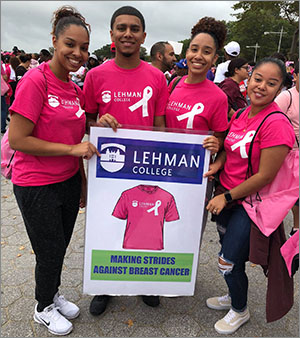 Volunteering locally is just as important as volunteering abroad. Here is where Lehman students can make their voices heard in the community and show that we are one! Join one of our many service programs or create your own!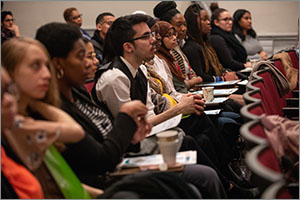 Learn more about how faculty connect theory to practice through real-life service-learning opportunities within the curriculum that benefit the local and global community.