Russia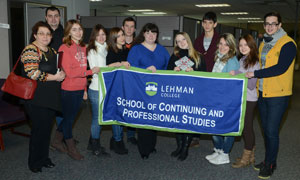 Southern Federal University and Lehman College have been working on developing short-term programs for students of business and management.
* The first cohort of 11 students was hosted by Lehman College in an intensive 2-week program in International Entrepreneurship in January 2014.
Lehman's Department of Languages and Literature offers a variety of multilevel courses in Russian language, literature, and culture. For more information about the department of Languages and Literatures and their Russian offerings, please visit their website.