Mission Statement
The Office of Research and Sponsored Programs at Lehman College is committed to cultivating an atmosphere of research and creative exploration that facilitates and supports Lehman faculty, staff, and students in the pursuit of extramural funding that lends itself to enhancing excellence in teaching, research, and learning that continues to promote community service and engagement in the Bronx and beyond.
2014-2015 Theme: "Cultivating a Culture of Grantsmanship at Lehman"
News & Announcements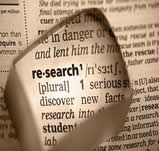 Welcome back! Spring 2015 will prove to be an eventful semester for both faculty and students alike. There is a wealth of summer research experiences for Lehman undergraduate students and a plethora of funding opportunities for faculty.
Please join me in welcoming the new Assistant Director of Research and Sponsored Programs, Mr. Stuart Politi.
Innovation: Faculty Research Video Interview Series
Please join the Leonard Lief Library, Anthropology Department, Political Science Department, and Office of Research and Sponsored Programs for a discussion about our recent video interview collaboration on research inquiry, best practices, and expectations for students.

Wednesday, April 15, 2015
3:00 - 4:30 PM
Library - Fine Arts Classroom 226A
RSVP to:http://www.eventbrite.com/e/innovation-faculty-research-video-series-tickets-16209361637
Faculty and Student Prestigious Fellowships, Scholarships, and Grants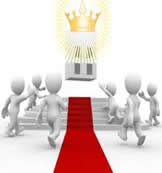 There are a host of prestigious fellowships, scholarships, and grants available to both faculty and students to recognize and support research and scholarship. For more information, click here.
ORSP Electronic Notification Forms
The Notice of Intent to Submit e-form will allow the ORSP team to fast track your proposal and submit with days, not minutes, to spare! Click here.
The ORSP Grant Writing Workshop presented by Dean William Latimer. Click to watch the video below.
Upcoming Funding Opportunities

(FACULTY ONLY)
Lehman Faculty/Student Research and Scholarship Team Grant Program
The Lehman College Office of Research and Sponsored Programs (ORSP), with funds allocated from the college recovery budget, announces a new Faculty/Student Research and Scholarship Team Grant competition for faculty/student teams in all disciplines. The goal of this opportunity is to provide seed money to foster new or expanded collaborations for future internal and external grant competitions that support interdisciplinary projects. It is expected that grant applications will focus on engaging students and advancing research and scholarship at Lehman.
Awards of up to $5,000 will support requests for faculty release time, stipends for students, equipment, travel costs, publication and presentation costs, and supplies. Proposals may be partially funded. Awards will be granted as Research Foundation accounts and will provide support for up to 12 months, with the possibility of a no-cost extension if justified. Project duration is July 1, 2015 to June 30, 2016.
Deadline: Friday, April 24, 2015
For more information, click here
Fulbright Specialist Program 2014-2015 is now open - Rolling Deadline
The Fulbright Specialist Program offers grants to promote linkages between U.S. scholars and their counterparts at host institutions overseas. U.S. faculty engage in short-term collaborative two-to six-week projects at eligible institutions in over 140 countries. Rolling deadline.
In order to meet the changing needs of academia and develop new options to better accommodate the interests and commitments of today's scholars, the program has introduced several innovations to the 2014-2015 program, including: Fulbright Flex Awards, Fulbright Postdoctoral/Early Career Awards, Salary Stipend Supplements and Teaching English as a Foreign Language Awards.
Interested faculty and professionals are encouraged to learn more about these opportunities at FulBright Scholar Program website.
Google Faculty Research Awards
Google Research Awards are one-year awards structured as unrestricted gifts to universities to support the work of world-class full-time faculty members at top universities around the world. Faculty members can apply for Research Awards by submitting a proposal to one of our two 2015 funding rounds. Our 2015 deadlines are April 15 and October 15. Recipients are selected through a comprehensive internal review process and notified of their awards within 4 months of the initial submission. Faculty members can apply for up to 150,000 USD in eligible expenses, but actual award amounts are frequently less than the full amount requested. Most awards are funded at the amount needed to support basic expenses for one graduate student for one year.
For more information, Click here
Deadline: April 15, 2015
National Endowment for the Humanities - Awards for Faculty at Hispanic-Serving Institutions
This program supports individual faculty or staff members at Hispanic-Serving Institutions pursuing research of value to humanities scholars, students, or general audiences. Awards are designed to be flexible, allowing applicants to define the audience, type of research, award periods, and administrative arrangements that best fit their projects.
For more information - Click here
Deadline: April 15, 2015
Department of Homeland Security
The purpose of the U.S. Department of Homeland Security (DHS) Summer Research Team Program is to increase and enhance the scientific leadership at Minority Serving Institutions (MSIs) in research areas that support the mission and goals of DHS. This program provides faculty and student research teams with the opportunity to conduct research at the university-based DHS Centers of Excellence (DHS Centers).
Deadline: Thursday, December 17, 2015
*Claim your account in the COS PIVOT database today to get funding opportunities emailed to you.
Share