Mission Statement
The Office of Research and Sponsored Programs at Lehman College is committed to cultivating an atmosphere of research and creative exploration that facilitates and supports Lehman faculty, staff, and students in the pursuit of extramural funding that lends itself to enhancing excellence in teaching, research, and learning that continues to promote community service and engagement in the Bronx and beyond.
2014-2015 Theme: "Cultivating a Culture of Grantsmanship at Lehman"
News & Announcements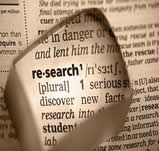 Welcome back! Spring 2015 will prove to be an eventful semester for both faculty and students alike. There is a wealth of summer research experiences for Lehman undergraduate students and a plethora of funding opportunities for faculty.
Please join me in welcoming the new Assistant Director of Research and Sponsored Programs, Mr. Stuart Politi.
Faculty and Student Prestigious Fellowships, Scholarships, and Grants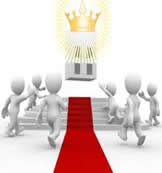 There are a host of prestigious fellowships, scholarships, and grants available to both faculty and students to recognize and support research and scholarship. For more information, click here.
ORSP Electronic Notification Forms
The Notice of Intent to Submit e-form will allow the ORSP team to fast track your proposal and submit with days, not minutes, to spare! Click here.
The ORSP Grant Writing Workshop presented by Dean William Latimer. Click to watch the video below.
Upcoming Funding Opportunities

(FACULTY ONLY)
Fulbright Specialist Program 2014-2015 is now open - Rolling Deadline
The Fulbright Specialist Program offers grants to promote linkages between U.S. scholars and their counterparts at host institutions overseas. U.S. faculty engage in short-term collaborative two-to six-week projects at eligible institutions in over 140 countries. Rolling deadline.
In order to meet the changing needs of academia and develop new options to better accommodate the interests and commitments of today's scholars, the program has introduced several innovations to the 2014-2015 program, including: Fulbright Flex Awards, Fulbright Postdoctoral/Early Career Awards, Salary Stipend Supplements and Teaching English as a Foreign Language Awards.
Interested faculty and professionals are encouraged to learn more about these opportunities at FulBright Scholar Program website.
Department of Homeland Security
The purpose of the U.S. Department of Homeland Security (DHS) Summer Research Team Program is to increase and enhance the scientific leadership at Minority Serving Institutions (MSIs) in research areas that support the mission and goals of DHS. This program provides faculty and student research teams with the opportunity to conduct research at the university-based DHS Centers of Excellence (DHS Centers).
Deadline: Thursday, December 17, 2015
*Claim your account in the COS PIVOT database today to get funding opportunities emailed to you.
Share