Mission Statement
The Office of Research and Sponsored Programs at Lehman College is committed to cultivating an atmosphere of research and creative exploration that facilitates and supports Lehman faculty, staff, and students in the pursuit of extramural funding that lends itself to enhancing excellence in teaching, research, and learning that continues to promote community service and engagement in the Bronx and beyond.
2014-2015 Theme: "Cultivating a Culture of Grantsmanship at Lehman"
News & Announcements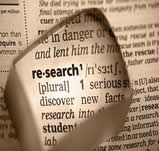 Join me in welcoming our new Research Development Specialist in the Office of Research and Sponsored Programs, Ms. Debbie Del Valle.
Kathleen O'Connor is serving as the interim Human Research Protections Program Administrator at Lehman. Kathleen can be reached at 646-664-8912 or kathleen.oconnor@cuny.edu.
ORSP Digital Newsletter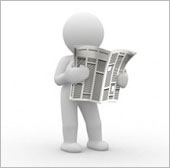 ORSP Digital Newsletter - Research Matters: Read More
Notice of Intent to Submit Electronic Form
This e-form will allow the ORSP team to fast track your proposal and submit with days, not minutes, to spare! Click here.
Research Awareness Month on Open. Click to watch the video below.
Funding Opportunities
Research in the Classroom: IDEA Grant Program
The office of Vice Chancellor for Research is pleased to announce a new grant program to promote integration of faculty research projects into the undergraduate curriculum. Up to six awards will be made this Fall for proposals that explore creative ways to place authentic research into the classroom. For information about guidelines and submission of IDEA grant proposals, click here.
Deadline: Friday, September 12, 2014 by 5:00pm est.
Faculty Fellowship Publication Program 2014-2015
The Faculty Fellowship Publication Program (FFPP) is sponsored by the Office of the Dean for Recruitment and Diversity in order to advance CUNY's Instittuional commitment to diversity. This University-wide initiative assists full-time untenured CUNY faculty (assistant professors) in the design and execution of writing projects essential to progress toward tenure. These projects may include research-based scholarly articles for juried journals, books for academic presses and creative writing projects. This program provides three credit hours of course release for the spring semester, a discipline-based writing group, and the guidance of a senior faculty member.
For more information, click here
Deadline: Friday, October 24, 2014
Fulbright Specialist Program 2014-2015 is now open - Rolling Deadline
The Fulbright Specialist Program offers grants to promote linkages between U.S. scholars and their counterparts at host institutions overseas. U.S. faculty engage in short-term collaborative two-to six-week projects at eligible institutions in over 140 countries. Rolling deadline.
In order to meet the changing needs of academia and develop new options to better accommodate the interests and commitments of today's scholars, the program has introduced several innovations to the 2014-2015 program, including: Fulbright Flex Awards, Fulbright Postdoctoral/Early Career Awards, Salary Stipend Supplements and Teaching English as a Foreign Language Awards.
Interested faculty and professionals are encouraged to learn more about these opportunities at FulBright Scholar Program website.
CUNY Call for White Papers - National Science Foundation Partnerships for International Research and Education (PIRE) Program
The National Science Foundation is requesting applications for the Partnerships for International Research and Education (PIRE) program. CUNY will be allowed to submit one proposal. In order to select the best candidate proposal, CUNY is holding a white paper competition to review short proposals from CUNY faculty. Details of the white paper competition are attached.
Below is information about the NSF PIRE program.
Deadlines
| | |
| --- | --- |
| White Paper: | Friday, September 26, 2014 |
| Committee Decision: | Friday, October 3, 2014 (anticipated) |
| NSF pre-proposal Deadline: | Tuesday, October 21, 2014 |
PSC-CUNY Award Program Round 46
The Grants Proposal System is open and accepting applications for Cycle 46 of the PSC-CUNY Research Awards Program. Be mindful of the following changes:
The application submission deadline is Monday, December 15th, 2014, 11:59 PM EST.
The award details remain the same and applicants should follow the Pilot Program Guidelines found on our website: PSC-CUNY Research Awards Program
All PSC-CUNY applications must include, "PSC-CUNY Round 46:" in the title and be fully routed through Cayuse by Friday, December 12th, 2014. Notification of the award results remains April 15th for Traditional A and B Awards and May 15th for Enhanced Awards. The budget period for Cycle 46 is July 1st, 2015 – June 30th, 2016.
* See our digital newsletter for more opportunities!
Share