The DARE Leadership Team
Esther Isabelle Wilder, PI
Esther Isabelle Wilder is a professor of sociology at Lehman College, The City University of New York, and a faculty member at the CUNY Graduate Center. Her current research focuses on factors that promote quantitative literacy, trends and patterns in scholarly publishing, the experience of disability, and the roles of race/ethnicity and religion in explaining socioeconomic outcomes. She is the author of Wheeling and Dealing: Living with Spinal Cord Injury and coauthor of Voices from the Heartland: The Needs and Rights of Individuals with Disabilities. Her scholarly work has appeared in more than a dozen journals including Scientometrics, Studies in Contemporary Jewry, Milbank Quarterly, Social Science Research, Teaching Sociology, The Gerontologist, The Sociological Quarterly, and the Journal for the Scientific Study of Religion. With support from the National Science Foundation (NSF), she has been active in a variety of initiatives to promote best practices in STEM education and to improve students' critical thinking and quantitative reasoning skills at minority-serving institutions.
Eduardo Vianna, Co-PI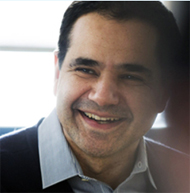 Dr. Vianna is a Professor of Psychology at LaGuardia Community College and at the Graduate Center-CUNY. He received his Ph.D. in developmental psychology at the CUNY-Graduate Center after completing his medical studies, including a specialization in child psychiatry in Rio de Janeiro, Brazil. Following recent advances in Vygotskian theory, especially the Transformative Activist Stance approach, he has carried out research in various settings that serve underprivileged populations. His current research on applying critical-theoretical pedagogy to build peer activist learning community (PALC) in a community college was featured in the New York Times. Among his awards, Dr. Vianna received the 2010 Early Career Award in Cultural-Historical Research SIG of the American Educational Research Association. Dr. Vianna has published in premier journals in his field, such as Human Development and Theory & Psychology, and currently he is chief editor of Outlines Critical Practice Studies. He is currently Co-PI in the five-year NSF grant titled "Building Capacity: A Faculty Development Program to Increase students' Quantitative Reasoning Skills." (NSF Due #18325078; $1,500,000.00). Dr Vianna has also served in several dissertation committees as a committee member and extra reader.
Rebecca K. West, Co-PI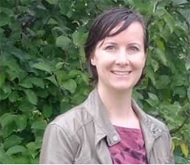 Rebecca K. West, PhD: Dr. West is an Adjunct Assistant Professor in the Psychology Department at Lehman College, City University of New York. She is also an investigator in the Schnaider Beeri lab at the Icahn School of Medicine at Mount Sinai, which investigates the impact of cardiovascular risk factors and related characteristics on cognitive impairment, Alzheimer's disease (AD), and dementia. She received her Ph.D. in Psychology from the CUNY-Graduate Center, and her research includes examinations of the effectiveness of computerized cognitive training program for cognitive health, and anthropometric factors in cognitive decline. She has worked on research projects examining diversity in children's literature, flipped classroom methodology, and teacher education, including "Affirming Identities: the Power of Diversity in Children's Literature," "Children's Literature for Latino and Bilingual Children: Mirrors and Windows" (PI Lehner-Quam), "Mathematics Achievement with Teachers of High-need Urban Populations (MATH-UP)" (PIs Dubetz and Collett), and "The Effect of Flipped Classroom Information Literacy Instruction on Student Learning" (PIs Cohen and Poggiali).
Caterina Shost, Project Manager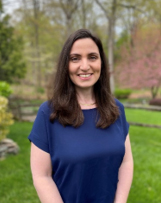 Caterina Shost, PMP, is a graduate of Villanova University and received her B.S. in Business Administrative, Finance. As a certified Project Management Professional, she has extensive experience as a project manager, management consultant, organizational change management consultant, organizational process analyst, and quality assurance analyst. She is currently the Project Manager for the NSF grant titled "Building Capacity: A Faculty Development Program to Increase Students' Quantitative Reasoning Skills." (NSF DUE #18325078; $1,500,000.00).