Credits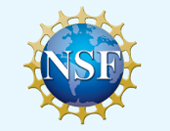 Financial Support
Support for the DARE projects has been provided by the National Science Foundation's (NSF) Hispanic Serving Institution IUSE (Improving Undergraduate STEM Education) award #1832507. We gratefully acknowledge the support of NSF for these projects! Any opinions, findings, and conclusions or recommendations expressed in this web site are those of the authors and do not necessarily represent the views of the National Science Foundation. Please email Esther Wilder (Esther.Wilder@lehman.cuny.edu) if you have any questions about this project.
DARE Banner
Number images adapted from: https://www.cca-global.com/content/latest/article/?articleid=499&ac=BLOG
Number tree adapted from creation by Semiletava Hanna, Shutterstock.com. Image purchased.
Thanks to Sarooh for her kind help in preparing this banner.
DARE to Defeat Innumeracy Image
"Innumeracy is a problem that affects 8 out of every 5 people" image is adapted from: http://geargems.com/innumeracy