Meet the Faculty
Dr. Gustavo Lopez, Department of Chemistry
Research interests
My research group has been working in the development and application of computational techniques to describe systems in condensed phase. Examples of such systems are atomic and molecular nanostructured materials, confined fluids, polymeric materials, and proton wires. In recent years, we have been working in the computational study of biomolecular systems in different biological environments.
Dr. Tim Paget, Department of Chemistry
Research interests
My current research covers two major areas:

1) the biochemistry/protein chemistry associated with pathogenicty of a range of protozoan parasites and

2) the identification of novel approaches/drugs for the treatment of infection.

I work on two major pathogens, Giardia and Leishmania. Our work on Leishmania was recently highlighted by the BBC. More Info
Dr. Tom Young, Department of Chemistry
Research interests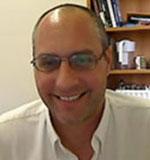 My research focuses on applying statistical mechanical methods and computer simulations to explore the solvation of complex biological surfaces and to understand the relevance of this solvation to biological processes. In particular, my group studies systems that can shed light on the physical principles that govern the recognition of small molecule ligands with proteins. The fundamental aim of this research is to develop computational methodologies and analytic tools that can be used to aid the rational discovery and design of new drugs.
Dr. Joseph Rachlin, Department of Biological Sciences
Research interests
The long-range activities of my laboratory are to understand the phylogenetic relationships, interactions, and general life histories of both freshwater and marine aquatic organisms.Among the techniques employed are the use of cytogenetics in studies of the interrelationships of monophyletic genera and species, mathematical models for evaluating population dynamics and life histories, and the development of new approaches for the understanding of resource partitioning in aquatic environments. We will also be exploring the use of high-end computer graphics for studies of the comparative morphology of aquatic organisms, and to develop virtual models for studies of form and function.
Dr. Stephen Redenti, Department of Biological Sciences
Research interests
The loss of neural retina due to trauma or degenerative diseases like retinitis pigmentosa or age-related macular degeneration is a tragic and largely untreatable problem. Stem cell transplantation may someday be used to repair the damaged retina. Previous work has isolated embryonic stem cells and retinal progenitor cells, grafted these cells into diseased host retina, and demonstrated new cell incorporation into host retina. Using a tissue-engineering approach, stem cells can be combined with biodegradable polymers to increase survival for improved delivery during transplantation. The goal of our research is to further develop practical cell replacement strategies for repair of damaged retinal and other neural tissue.
Dr. Moira Sauane, Department of Biological Sciences
Research interests
Cancer represents a significant worldwide public health problem. The development of new anti-cancer therapeutic agents and strategies for cancer treatment and diagnosis to combat this terrible disease is therefore of paramount importance. The next generation of cancer therapies is aimed at specifically targeting cancer cells. One such approach is known as gene therapy, and involves inserting genes into individual cells to manipulate or selectively destroy cancer cells. In order to develop an effective gene therapy to treat cancer, more needs to be known about the individual molecules that inhibit tumor growth. In my lab, we aim to discover the precise molecular mechanisms by which cancer-therapeutic agents selectively kill cancer cells. Importantly, the molecules we study are also involved in immunomodulatory and antiangiogenic processes, properties that can also be harnessed to fight cancer. This type of approach is essential to producing cutting-edge therapies that are safer and more effective than current cancer treatments.
Last modified: Sep 4, 2012