Underground Lounge - Hours of Operations
The Underground Lounge is our complete food court dining location on campus. It is located in the Music Building and offers a wide variety of freshly prepared, nutritious meal options. Students can choose from a wide variety of freshly prepared meals from one of our exciting culinary concepts.
Mon-Thurs: 7:30 am - 8:30 pm
Fri & Sat: 7:30 am - 3:30 pm
Sunday: CLOSED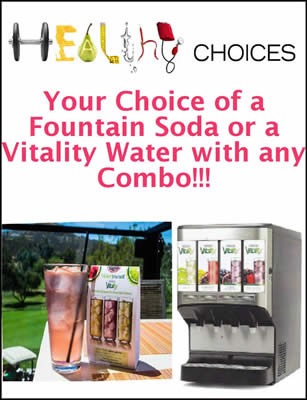 Asian Moon
Take a daily tour of a variety of Asian cuisines featuring Thai, Japanese, and Chinese inspired dishes that include pad Thai, sesame chicken, steamed dumplings, beef teriyaki and more. We also offer a wide variety of freshly prepared sushi and Japanese dishes. You can choose from one of our delicious sushi rolls or ask our sushi chefs to prepare your favorite roll just for you.
Tossed Salads
Start with either our small or large mixed green salads and choose from any of our delicious gourmet ingredients and salad dressings to create your own signature tossed salad. Our fat free dressings and fresh toppings make our salads a healthy option while dining with us.
Tossed salads are also available in the Carman Hall Café.
The Grill
Start your day with fresh eggs prepared to order or a stack of delicious pancakes with butter. Join us again for lunch and grab a gourmet burger, grilled chicken sandwich, or Philly style cheese steak. Every grill item comes available as a small or large combo meal with fries and a fountain beverage making your lunch an extra special value.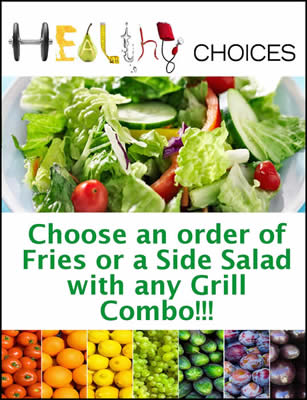 Chefs Features
Our Executive Chef Hector Morales prepares a delicious selection of hot entrée choices and delicious side dishes every day. Pair your favorite entrée with a choice of two side dishes for a complete meal that is sure to satisfy your body and mind.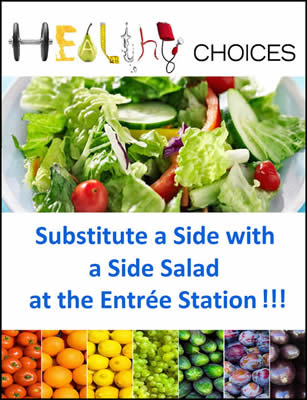 Signature sandwiches
Join us at the NY style deli to create your favorite sandwich topped with a wide variety of accompaniments and dressings or choose from one of our signature sandwiches. In a hurry to get to class on time? Grab a freshly made sandwich from our grab-n-go case.
Mexi-Cali Fresh Baja Grille
The Mexi Cali Grille, located in the Underground Lounge, features a variety of made-to-order options like steak burritos and chicken quesadillas and fish tacos. Everything is prepared to order and includes only the freshest ingredients.
City Slices
You will be amazed at the wide variety of delicious Pizzas made by Lehman Colleges famous Pizza Chef Valentino. Our favorite is Chicken Bacon Ranch, but you can choose from Authentic NY Cheese, Sicilian, Marinara, Balsamic Chicken, or Meatball. Or, grab a Stromboli and some garlic knots.
Weekly Menu