ICYMI: Virtual Student Scholarship Showcase Brings Lehman Community Together in a New Way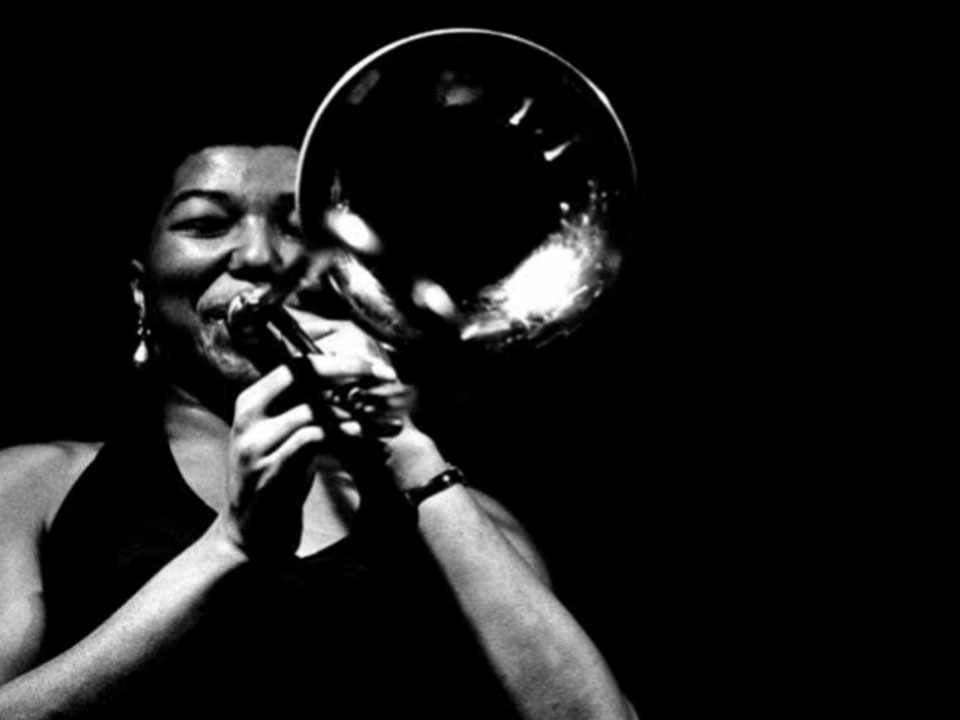 ICYMI: Virtual Student Scholarship Showcase Brings Lehman Community Together in a New Way
Every Spring for the past 12 years, Lehman College undergraduate and master's students have presented their work at the Student Scholars Conference. Students from all disciplines come together for a day in the Music Building to share research findings, discuss their scholarship; and showcase their creative talents for the entire college community.
This year, conference organizers had to pivot quickly to a virtual format. What the event lacked in face-to-face interaction, however, it gained in opportunities for participants to present work in different ways, and to a wider audience.
With prerecorded presentations posted online (and, afterward, recordings of the live Zoom sessions), the virtual format created opportunities to include more student presentations than an in-person event could accommodate. In addition, attendees were not limited to real-time participation.
Assistant Professor of Social Work Amanda Sisselman-Borgia, chair of the Student Research Advisory Board, organized this year's event with the help of students and fellow board members.
"My favorite part of organizing the conference was hearing from all of the students who were excited to share their work and seeing how many faculty and students were willing to pull their presentations together so quickly as we shifted online," Sisselman Borgia said. "The student presenters were really flexible and immediately jumped on the opportunity to participate virtually. They were so excited to have the opportunity and took it in stride. "
The conference originated as a showcase for student research and scholarship but in recent years has expanded to include creative work such as writing and the performing arts.
"We had students presenting from disciplines across the college, including STEM, social science, and arts and humanities," said Sisselman-Borgia. "It was amazing to hear each of [the students] present live and also to participate in the asynchronous component—the live session, posters, and pre-recorded presentations were fascinating."
Student presentations in the sciences ranged widely—from sophisticated research on HIV and Hodgkin's lymphoma treatments, to the origin of cosmic rays, to recreational therapies for veterans with post-traumatic stress disorder.
Anton Kyrylenko, an astronomy major who just completed his third year at Lehman, found the experience valuable. Kyrylenko discussed his research on using a balloon-mounted telescope to study cosmic rays in the universe—work that will contribute to the larger project of sending an ultra-high energy cosmic ray detector into orbit one day.
"For me, the process of creating the presentation gave me a chance to reflect at the work that was done and compress it into an understandable summary," he said. "This is an important skill to keep polishing for students who are planning to go on to graduate school and will need to present their scientific works often."
In the humanities, student work was equally broad, and included historical scholarship on women's history in jazz, investigative reporting on police brutality, photojournalism, and original poetry and dance compositions.
Nathania Sampaio, a sophomore majoring in muItimedia performing arts, contributed the sole performing arts piece to the showcase, a deeply personal dance work on video, entitled "Healing: Art in duress."
"I was inspired by the universal need for healing, healing from trauma of all sorts, especially during the pandemic and even with the rising tensions that have been happening between the world and people of color," Sampaio said. "For me, music and movement bring me peace when something is bothering me."
Sampaio choreographed her piece to Bobby McFerrin's song, "Sweet in the Morning." "It was the feeling of hope that drew me to it, and when people hear it, I hope that they are reassured that there can always be a new beginning, whether change comes 'in the morning' or if it takes 381 days to change, like the Montgomery Bus Boycott," she said.
The keynote presentation by Sandra Perl Egendorf, "Building New Soil for Healthier Urban Communities and Environments," also proposed possibilities for change—both in underserved urban neighborhoods and in the culture of research. Perl chronicled her doctoral thesis work on soil enrichment strategies in the city, a project undertaken with the cooperation of youth in several public housing developments that included urban gardening and the cultivation of fresh produce.
"I am aligned with scholars who argue that all people have a right to research, [and] if we want science to be relevant, it must be created by the people we want it to be relevant for," Perl said.
Perl, who has just earned her Ph.D. from the CUNY Graduate Center, is also a strong advocate for student research experiences and powerful impact they can have, not only on students, but also on entire disciplines.
"I find it incredibly valuable for undergraduates and master's students to conduct independent research and present their findings," she said. "This is a key part of academic knowledge production—new knowledge is literally created this way."
Sisselman-Borgia concurs.
"This event is so important for students," said Sisselman-Borgia said. "There is research that shows that students who participate in research and scholarship activities go on to have better academic outcomes – better grades, are more engaged in their classes, find better jobs. Students also develop relationships with the faculty members that they are working with and this relationship is just as important as the skills that they learn."
This year's virtual conference experience has prompted Sisselman-Borgia to consider adding an online component to future events.
"I think holding the conference online provided access to many who might not have been able to [present or] attend in person for various reasons," she said. "I hope if we are able to do this in person next year, that we will find a way to record live presentations and post them for people to access after the conference. Our students have hectic schedules and are managing work, school, family, etc., so to give them additional options … might be a great way to expand access to conference participation."
Find the Lehman College Student Scholars Conference Playlist here.