Welcome Message from the Vice President of Enrollment Management
Spring 2022
VACCINATION REQUIREMENTSSpring semester begins Jan. 28. CUNY is moving forward with the majority of courses in-person, making it likely that most students will need to register for at least one class with an on-campus meeting.  Students taking in-person or hybrid courses in Spring '22 must be fully vaccinated and must submit their vaccine documents for approval in CUNYfirst by January 18. Under CUNY policy, if you do not submit proof of vaccination and have not been granted a medical exemption or religious exception, you will be dropped from your in-person or hybrid course on January 26.
To find a vaccine site near you, go to vaccinefinder.nyc.gov.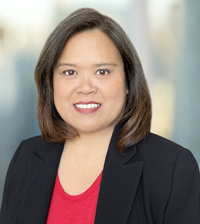 The College's Division of Enrollment Management endeavors to be a national model for student success. Our unique divisional model includes both enrollment and academic program services.
- We strive to create an inclusive organization that educates and celebrates the unique talents of all members of our community.
- We embrace shared governance, and a problem-solving approach to address enrollment and retention issues that promote innovation in a judgement-free zone.
- We celebrate a welcoming and equitable environment that enables our team members of different backgrounds to succeed, and express diverse perspectives.
Enrollment Management's ability to continually evolve is the result of research supported practices, strategic initiatives, and data-informed decisions. This approach enables the Division to serve and impact the lives of our students and their communities. As such, we have been recognized as the catalyst for overall improvement in access, opportunity, and social mobility. We are proud that the graduation rates are the highest percentage graduation rate in Lehman's history.
I invite you to peruse a sampling of work from smart, passionate, and committed individuals that I am honored to support. Please don't hesitate to contact my Office with any questions.
Sincerely,
Reine T Sarmiento
Vice President for Enrollment Management and Associate Provost