The National Survey of Student Engagement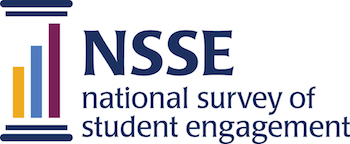 Attention Freshmen and Seniors: Lehman College wants your feedback!
Lehman wants to improve your educational experience and you can help by completing the National Survey of Student Engagement. The NSSE is administered annually at colleges and universities nationwide and at Lehman every few years. Your participation, as a current Lehman student, will help us improve your educational experience, assist us in fulfilling our mission, and will benefit both you and future generation of Lehman College students
How do I complete the NSSE?
The survey is sent via email to first-year and senior year undergraduate students who were enrolled in both the fall and spring semesters. Your registered email addresses in CUNYfirst is used. The link to NSSE is unique to the recipient. By clicking the link, you will be directed to the actual survey hosted by NSSE. You may also view your unique survey link on your Lehman 360 account.
What if I have difficulty accessing the survey?
The survey is targeted at first-year and senior undergraduate students only. If you experience difficulty logging in to your Lehman College email or Lehman 360, please contact the IT Help Desk at 718-960-1111 | help.desk@lehman.cuny.edu
Am I going to be identified in any report?
No. All of your answers are confidential. No individual's answers will ever be identified in any report. All data will compiled and aggregated at the end of the survey administration period over the summer.