Rankings and Recognition
The only four-year CUNY institution in the Bronx, Lehman offers a diverse range of high-quality programs that set our graduates on a path toward career success. Numerous publications have recognized Lehman's reputation as a Hispanic-Serving Institution and social mobility engine that propels graduates into the middle class. See below for our most recent local and national rankings.
2024
US News & World Report named Lehman College No. 11 in Top Public Schools, No. 11 Best Schools for Veterans, and No.4 in Social Mobility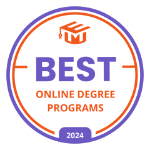 Lehman has been named by EduMed as one of the Best Online Nursing Programs in New York. Along with, Best Online RN to BSN Programs in New York and Best RN to BSN Programs in the Country
---
Forbes named Lehman No. 1 in its list of top online colleges in New York! As a pioneer in online learning, we've had time to develop a strong teaching and learning framework. A diverse range of nine majors—and graduate programs, including a new Ed.D.—make a quality education accessible to students who need the flexibility that online programs offer.
---
Forbes included Lehman on "25 Colleges That Deliver A High Bang For Your Tuition Buck"—a nationwide ranking that employs criteria including graduates' return on investment and overall debt burden. Seven other CUNY colleges made the list.
---

Lehman College has been awarded No.1 Most Diverse School, No.6 Top Nursing Schools, and No.5 Best Online College in New York City by Bestcolleges. Among numerous higher education institutions, Lehman College has emerged as a standout due to its commitment to academic standards and unwavering dedication to student success.
---
Niche has named Lehman College one of the Top Public Universities in New York for 2024 at No.8. one of the Best Value Colleges in New York at No.4 and one of the Best Colleges for Accounting and Finance at No.7.
---
2023
Washington Monthly has included Lehman in its list of top 5 Best Bank for the Buck colleges in the Northeast. It also ranked Lehman among the Top 25 colleges offering master's degrees. The lists include both public and private institutions known to provide a high-quality education at an affordable cost.
---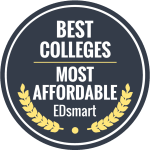 EDsmart has rated Lehman College as one of the Top Ten Most Affordable Colleges & Universities for 2024. EDsmart assessed colleges and universities based on data that covered: Cost, Academic Quality, Student satisfaction, and Salary After Attending.
---
Money has recognized Lehman College as one of its 2023 Best Colleges.The process evaluated over 2,400 public and private four-year colleges and rated them according to quality, affordability and student outcomes.
---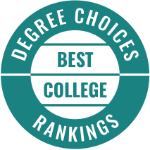 Degree Choices has named Lehman No. 3 in its rankings of Best Colleges in the Northeast, ahead of Princeton, MIT, Harvard, Yale, UPenn, and Columbia. Lehman is also No. 3 on the list ofBest Colleges in New York. Both rankings are determined heavily by economic return on investment and the length of time it takes students to repay the costs of their college education.
---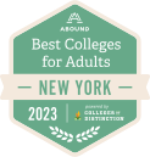 Abound Colleges of Distinction rated Lehman among the Top Schools for Adult Degrees. The organization evaluates colleges' affordability for older students and those returning to college.
---
2022
U.S. News & World Report ranked Lehman No. 6 among nearly 200 regional colleges in the North on its list of Top Performers on Social Mobility. Lehman was ranked among the top 25 on its list of Top Public Schools. Colleges are scored on criteria including graduation outcomes, student debt, social mobility, and faculty resources.
---
Washington Monthly rated Lehman in the top 20 of "Best Bang for the Buck Northeast Colleges". The list includes both public and private regional institutions known to provide a high-quality education at an affordable cost.
---
CollegeNET's annual Social Mobility Index ranked Lehman No. 18 in its list of the top 20 schools for 2022. The index, which includes 1,414 four-year colleges and universities in the U.S., ranks institutions by their success in enrolling and graduating students from low-income backgrounds who go on to attain well-paying jobs. This year's index included a new criterion, "Ethos," which measures how effectively colleges communicate the value of their mission to improve social mobility.
---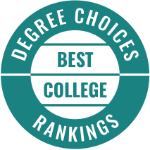 Degree Choices ranked Lehman No. 1 in its 2022-2023 list of best Hispanic-Serving Institutions nationwide, and No. 2 in best colleges in New York State.Lehman stood out in Degree Choices' rankings of academic programs as well, rating No. 1 in Nursing and Psychology and No. 4 in undergraduate Business Administration programs. Degree Choices uses U.S. Department of Education data to rank schools and programs on the economic outcomes of their graduates.
---
Lehman made Forbes' 2022 list of America's Top Colleges, ranking in the top 30% of public institutions nationwide. College rankings are based on graduation rate, employment, and college debt statistics as well as data from the federal government, think tanks, and professional organizations.
---
The U.S. Department of State's Bureau of Educational and Cultural Affairs named Lehman College one of 43 Fulbright Hispanic-Serving Institution Leaders. The designation recognizes HSIs that have demonstrated noteworthy engagement with the Fulbright program.
---
UniversityHQ ranked Lehman College No. 1 nationwide on its lists of Top 100 Most Affordable Healthcare Administration Degree programs and Top 100 Most Affordable Leadership Programs. The College ranked No. 2 among the Top 100 Most Affordable Accounting Programs, and No. 3 out of the Top 100 Most Affordable Computer Science Programs. UniversityHQ uses public and government information sources to assess over 4,000 institutions on criteria including tuition cost, admission rate, retention and graduation, and graduates' salaries.
---
College Consensus, a college review aggregator that combines the most reputable college rankings along with thousands of real student reviews, ranked Lehman No. 3 on its list of Best Online Colleges and Universities in New York and No. 11 on its list of Best Value Colleges & Universities for 2022.
---
Lehman College was designated a Military Friendly School for 2022-23 by Viqtory Media. The recognition is earned by institutions that meet specific benchmarks for embracing and supporting service members, veterans, and their dependents.
---
TopRNtoBSN.com ranked Lehman No. 11 nationally in its list of Top 25 residential Accelerated Bachelor of Nursing (BSN) programs, in which students complete the same requirements as students in the traditional BSN but do so in one year. The organization gives equal weight to tuition costs, admission selectivity, and graduation rates for programs at institutions accredited by the Commission on Collegiate Nursing Education.
---
RNtoMSN.org, a nursing education resource, ranked Lehman No. 6 among the 30 Most Diverse Nursing Schools in the country. The site, which is focused on prospective students, prioritizes program completion rates in its assessment of racial, ethnic, and gender diversity using publicly-available data.
---
NursingExams.org ranked Lehman No. 3 nationally for Best B.S.N. Programs that Require the TEAS or HESI admissions exams for 2022. Prioritizing educational and financial accessibility, the organization ranks institutions using data from the U.S. Department of Education including acceptance rates, graduation rates, and tuition, along with available career support services.
---
OnlineMastersDegrees.org ranked Lehman No. 11 nationally in its list of 2022's Best Online Master's Programs in Health Education. The organization uses self-reported data compiled by the U.S. Department of Education to rank over 100 master's degree programs offered by institutions across the country.
---