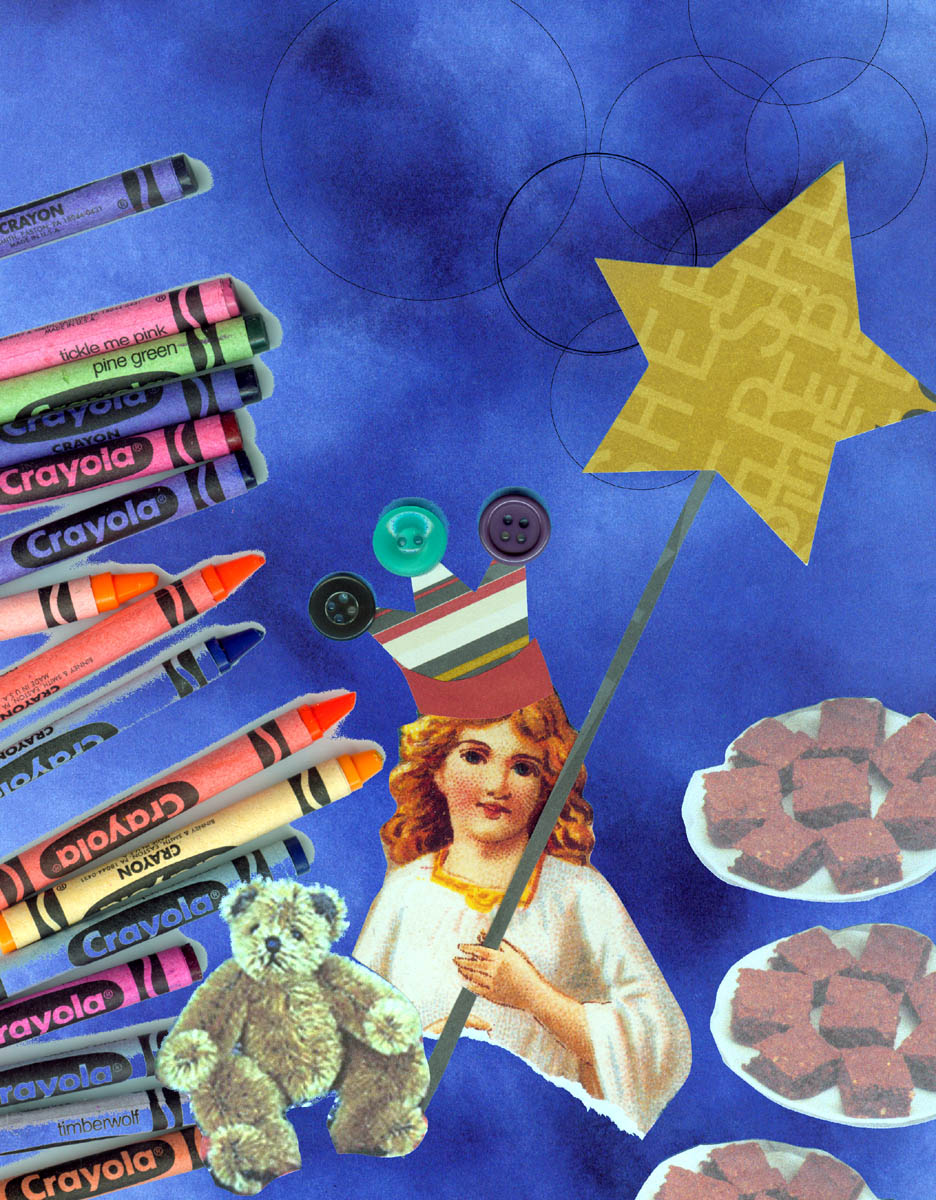 Illustration courtesy of Shellie Guinn When you visit
Bring bubbles.
Blow them around my head
and laugh with me while I try to pop them.

When you visit
Bring crayons.
Let me draw you a picture
and listen to me while I tell you the
story behind it.

When you visit
Bring your favorite teddy bear.
Perch him by the pillow right next to mine
and tell me why you love him so much.

When you visit,
Bring your "thinking cap."
Strap it on tight, as I will mine
and create a daydream we both can share.

When you visit,
Bring your magic wand.
Tap our heads with the gold star
and become a little fairy with me for the day.

When you visit,
Just bring you, that's all I need.
And if you could spare
a plate of your mom's double fudge brownies, too.

by Jenni
I wrote this poem for anyone who visits a sick child in the hospital. People are often so preoccupied with thoughts of how to act and what to say to a sick child that they forget one important thing. Before children should be looked at as "sick" , they should be looked at as "children" who want to be just like their friends and do the sorts of things that their friends like to do. They want to talk about school, baseball, and barbie dolls--not about being sick.
Joan Fleitas, Ed.D., R.N.
Associate Professor of Nursing, Lehman College, CUNY
Bronx, New York 10468
Last updated: November 14, 2004