Hi My name is Christophe and I'm 12-years-old. I live on Mauritius island, a tiny beautiful island found in the Indian Ocean near the big island of Madagascar. It's off the coast of Africa. Here in Mauritius we speak three languages: English, French and Creole. I'm very fluent in French but I think my English is very poor.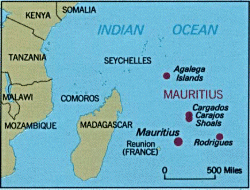 I suffer from a disease called xeroderma pigmentosum (XP). Because of it, I must stay away from the sun. All sources of ultra violet light are dangerous for me because of the XP, and if am exposed to them, particularly to sunlight, I can get skin cancer and blood cancer and all sorts of other awful problems. I don't really suffer physically with my disease, but I do unfortunately have some other problems.


For instance, I'm the only person with this disease in my country, which is pretty lonely. It is not very easy to cope with such a situation. It is beautiful in the sun on this island, yet I need to stay inside whenever it is light outside. When other children in my school would play outside, I would not be allowed to go. I was obliged to stay in the classroom...more often alone. Life in school was not really fun because of that and because of the teasing.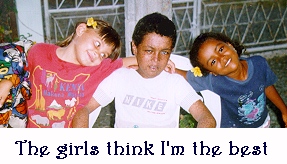 Many people teased me when I was in school. Though in many ways I look like all kids, I have numerous pigmented lesion-like spots on the sun exposed parts of my body... which actually make me look very different. Because my face is very affected, it looks as if it's always dirty. That's why kids teased me.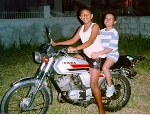 My friend Joan and me
My Mom has a facial handicap and she taught me how to react when I'm teased. I try not to let myself care when people are mean. I've learned with her how to cope with those who seem to take a real pleasure in hurting others.
For a few years I needed to stay at home. My parents realized that I was exposed to the sun too much, so I stayed with my mum in the house. But this wonderful year 2000 is filled with good surprises, and because of them I can go back to school. Here's who I have to thank for that. My parents contacted the 3M company. They specialize in making ultraviolet (UV) shields that look a bit like film. The firm was so good hearted that they send us enough uv film to line a classroom in a school near my home... which means that now I'm able to go there. Of course during recreation I need to stay indoors, but that's not so bad since now I have many friends. What's best is that I have the opportunity to learn just like everyone else. And recently I received another great suprise . My mom had told my story to the Hed foundation, and they sent me a special gift, an wonderful outfit designed by NASA to protect me from the sun. Now I will be so much safer on my way to school.
1999 was a great year, too. I got the chance to participate to Camp Sundown, a night camp program organized by the XP organization. It was held in Pougheepsie, New York in the United States, and I was able to attend with my sister, my mother and father. I had a such a good time. No wonder, it was the only occasion where I have been able to meet other kids who share the same medical problem. This was really a great, great moment, believe me! Thanks to the Mahar family and many other volunteers, we felt at home during this very special time.
Soon after what you can see from the map was a very long trip to New York, I went to the Necker Hospital in Paris to have surgery. Thank God the doctors didn't find any trace of cancer when I was there. About every three months at home, I go to the hospital for a check up. The doctor and nurse are very kind to me, but even so I pray to God that I don't have to stay at <Club Med>. I know that having so many virtual friends, with more and more people writing words of encouragement, has helped me a lot. I feel so appreciative to realize that everywhere in the world there are people thinking about me and writing to me.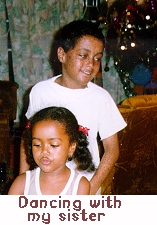 My hobbies are watching TV, playing with my computer, playing indoor games, reading books, going to the seaside after sunset, and riding my bike. I have many friends to play with after sunset. We play foot-ball and hide-and- seek in the dark. It's really great to do these things.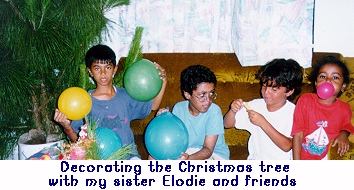 You know, sometime I'm really sad because I can't go out in the morning to play with my friends or go to the seaside when I live so close to the sea. Other times, though, I realize that I'm very lucky...because I can go out in the sunset. You see, there are some kids who have the same disease as I do with many complications. It must be very difficult for them. And some children are obliged to stay in their beds all day and night. When I think of that I say to myself that I have no right to talk about my misfortune.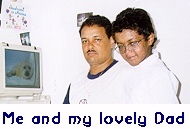 To all those who suffer I say a great hello and a reminder to never lose hope in God. Everything that is impossible for human beings is possible For God. I would like to thank all those who contribute to light up my life.

Many people say that human beings are bad and corrupt, but I don't agree with them. I think that we all have good in us, and you just have to look for it.

Take great care of you! Your little friend Christopheable.