International Workforce and Career Pathways
Lehman College has developed a collaborative workforce development model which has been successfully implemented in our international programs. This model is based on collaboration of all stakeholders—educators, employers, community organizations, funding agencies, etc—involved in the students' educational and career pathways. An important feature of this model is a comprehensible approach to addressing the needs and interests of the students through customized, contextualized curricula. The success of this format is ensured through:
Group management
High retention rate
Student support
Connectivity
Networking
Current Partnerships
Lehman College collaborates with partner-schools in different parts of the world and international organizations at home:
Hebei University of Business and Economy, China
Latin American University of Science and Technology, Costa Rica
Nanyang Polytechnic, Singapore
Sugiyama University, Japan
Sung Shin University, South Korea
The Institute of International Education
University of Montpellier, France
Partnership Opportunities
Lehman College is a multicultural community of students and faculty. Whether you are an international student recruiter or an educational institution, we will be happy to help you meet your needs. If your organization is interested in exploring opportunities for collaboration, please send your
request for information
.
Global Research in Singapore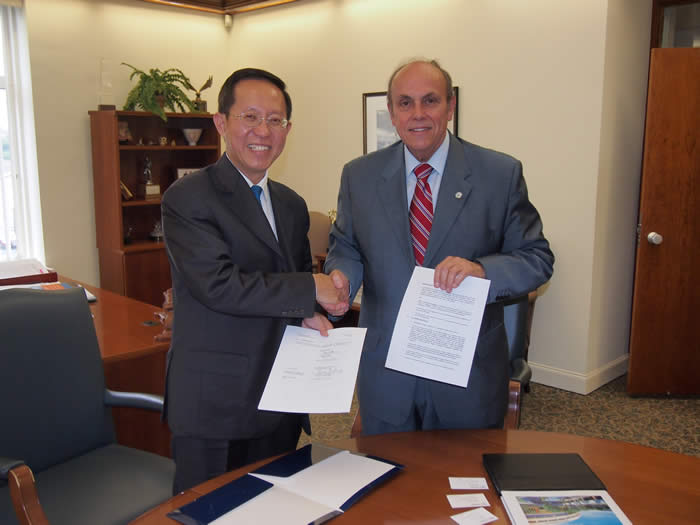 COMING IN JANUARY 2014!
Lehman College offers an exciting opportunity to its undergraduate students to explore the world and hone their research and critical thinking skills. Through this initiative, students will spend one week (January 13-19) studying at Nanyang Polytechnic, Lehman's new partner institution in Singapore. During this week, students will be staying at Nanyang Polytechnic dormitory, free of charge.
This short-term project will be integrated with an independent study course approved by a faculty advisor. Students' proposals must reflect original thinking on global themes that are relevant to the disciplines they are studying. Students selected for this trip will receive scholarships to cover the airfare and some personal expenses.
Selection criteria:
Proposal for independent study reflecting originality and global approach to present-day issues
GPA 2.8 or higher
Interest in foreign cultures and cross-cultural communication
Willingness to prepare a written report on the project for a student publication and to present it at the Lehman annual research conference
Review and approval of the proposal by the Undergraduate Research Scholarship Committee
Personal interview
US citizenship
The application process includes:
A global theme for a research project
A proposal for an independent study course to be taken in Winter or Spring 2014 demonstrating how the trip to Singapore will help the research
An approval from a faculty advisor
The research proposal should be a 1-page paper addressing the following points:
Global theme of research
Research question(s)
Personal experiences and strengths that will ensure the success of the research project
Expected outcomes and gains as a result of the research experience
The deadline to apply for Global Research is October 4, 2013. Download the application or send your request to Dr. Mila Ellis at ludmila.ellis@lehman.cuny.edu. Please return the completed application and your research proposal to Carman Hall, room 128.
Last modified: Nov 15, 2013